2014 Fubon Senior Open - Taiwan
Chang Gung Golf Club (Taipei)
Fri 14 to Sun 16 November
Seniors Prize Money NT 4,500,000 @ US$ 150,000
Super Seniors Prize Money NT 500,000 @ US$ 16,668



Jason Yuan (right), chairman of the Fubon Cultural and Educational Foundation, presents a check for NT$810,000 for winning the 2014 Fubon Senior Open to Jong-Duck Kim of South Korea at the Chang Gung Golf Club on Nov. 16.

Kim Captures Fubon Senior Open, Yu Takes Amateur Title
There was plenty of drama on the final day of the Fubon Senior Open. Jong-Duck Kim of South Korea had started the final round with a three-shot lead, but his first bogey of the tournament on the seventh and another dropped shot on the eighth put him under pressure.

Heading to the par-five 10th, Kim found himself trailing young Taiwanese amateur Yu Chun-an by two strokes, and his lead in the professional division had narrowed to two shots over Taiwan's Lu Wen-teh and 2012 Fubon Senior Open champion Tim Thelen of the United States.

The 53-year-old Korean brilliantly withstood the pressure, however, responding with a birdie on the 10th and three more birdies on the 13th, 14th and 15th to effectively clinch the 2014 Fubon Senior Open title and the NT$810,000 first prize at the Chang Gung Golf Club.

Though Kim's final round 69 was one shot higher than he had hoped, his three-day total of 12-under-par 204 was good enough for a five-shot win in the seniors division over Lu and Taiwan's Hsieh Chin-sheng and for a tie with Yu for overall best score.

The title was Kim's 10th since he turned 50. He had previously won seven times in his home country and twice in Japan, and had also topped the Japan Senior Tour's money list in 2011.

"I'm very happy to have finally won in Taiwan. I played with Hsieh Chin-sheng and Lu Wen-teh in the final group. We've known each other for many years, and we had a good time out there," Kim said.

In a change from the first two days of competition, when the pros and amateurs were grouped together, Yu Chun-an was not included in the final grouping with Kim and Lu. Kim said the issue hadn't crossed his mind, but joked: "The tees for the younger should be different than ours anyway. It's hard on the older players (having to play from the same tees).

"To be honest, I really didn't think about it. But in retrospect, I want to thank the organizers for not putting us in the same group," he said.

The Fubon Senior Open has made it a point to include young Taiwanese amateurs in its field, hoping they will pick up pointers on the game and gain valuable experience by competing with the savvy veterans, and none performed better this year than Yu.

The 16-year-old, who won a gold in men's team golf and a bronze in the individual event at the Asian Games in late September, sank four birdies in his first 10 holes on Sunday, putting him two shots ahead of Kim at one point. But after a bogey on 14 and Kim's run of birdies, Yu found himself three shots out of the lead. Rather than get down on himself, he finished his round with three straight birdies to finish the tournament tied with Kim at 12-under.

Yu shot the low round of 66 on both Saturday and Sunday to pull even with Kim, but as an amateur playing in a senior tour event, he did not figure in the official standings and was not eligible for a playoff with Kim to decide a winner.

"I'm a little disappointed there wasn't a playoff, but I'm very satisfied with my performance this week," Yu said.

"Today, every part of my game was good, and I'm really happy to have shot 66 on consecutive days. If it hadn't been for that hole (the fifth) in the first round when I shot an 8, my score would have been even better. I'd give myself a 90 out of 100."

Hsieh used a hot putter to make the biggest charge of any golfer on the back nine Sunday after stumbling to a 38 on the front nine. He fired seven birdies from the 10th to 17th holes, the only par coming on the 13th, but he missed out on a chance for sole possession of third place in the overall standings with a bogey on the final hole.

"After getting three straight birdies to start the back nine, my confidence soared. After that, everything I was putting was going in," Hsieh said.

Lu, who had hopes of challenging for the title, pulled to within a shot of Kim after carding birdies on the 9th, 10th and 11th holes. But an untimely bogey on the 12th was a major setback from which he never recovered. His final round 71 left him tied with Hsieh at 7-under-par 209.

Other players took advantage of the sun coming out on the final day of this NT$5 million senior tour event to post low scores. Taiwan's Wang Ter-chang fired a 68 on Sunday to finish fifth in the tournament with a 6-under-par 210, while Japan's Masahiro Kuramoto conjured up four birdies on the back nine for a 68 that vaulted him to a sixth-place finish, one shot behind Wang.

Thelen was in contention halfway through the round after making four birdies on his first 10 holes, but bogeys on the 14th and 15th holes ended his hopes. He finished seventh at 4 under par for the tournament.

The six amateurs who competed in the event performed admirably, all making the cut. Huang Chi, Liu Yu-jui and Kao Teng finished tied for 14th in the overall standings with 1-over-par 217s, and Yeh Yu-chen ended up tied for 17th at 218.

"I really want to thank the organizers for giving us this opportunity," the 19-year-old Huang said. "We gained a lot of experience, and I hope we can come back and play the event again next year."

In the Super Seniors Division for players 65 and over, Chang Kuo-jui built a cushion with an eagle on the 11th and two other birdies on his first nine and stayed under par for the round despite three bogeys on his last nine. His 71 was the only under-par round in the two days of super seniors competition, and gave Chang the title with a two-day total of 5-over-par 149, two shots ahead of Hsieh Min-nan and Hsu Sheng-chuan.



(From left to right) Tournament referee Charles Kuo, 2014 Fubon Senior Open amateur champion Yu Chun-an, 2014 Fubon Senior Open champion Jong-Duck Kim, 2014 Fubon Senior Open Super Seniors Division winner Chang Kuo-jui, Fubon Cultural and Education Foundation Chairman Jason Yuan, Taiwan Senior PGA Director-General Shen Chung-shyan, Chang Gung Golf Club Senior Vice President Seiko S.K. Chen and Hsieh Min-nan Golf Foundation Chairman Hsieh Min-nan appear at the tournament's closing ceremony.



Results (click on images for enlargement)




Group Photos from
2014 Fubon Senior Open
The Taiwan Seniors PGA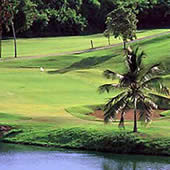 a full photo review of the day is available here.