The Aberdeen Brunei Senior Masters presented by The Stapleford Forum
The Empire Hotel & Country Club
Bandar Seri Begawan, Brunei Darussalam 04 Mar 2011 - 06 Mar 2011



1WILLIAMS ChrisRSA-126869640201€ 34,690
2CHOI Sang-hoKOR-116768670202€ 23,126
3HARWOOD MikeAUS-96768690204€ 16,188
4CHITPRASONG JamnianTHA-86765730205€ 12,720
5CHUNG Chun-hsingTPE-76873650206€ 9,343
5KURAMOTO MassyJPN-77169660206€ 9,343
5TOMORI KatsuyoshiJPN-77169660206€ 9,343
8FOWLER PeterAUS-66671700207€ 6,630
8LONGMUIR BillSCO-66672690207€ 6,630
8MERRIMAN DavidAUS-67167690207€ 6,630
11CHEN Tsang-te TPE-56769720208€ 4,914
11LINCOLN BobbyRSA-57070680208€ 4,914
11MASON CarlENG-56970690208€ 4,914
11RUANGKIT BoonchuTHA-57069690208€ 4,914
15FRANCO AngelPAR-46770720209€ 3,931
15MANN FraserSCO-46870710209€ 3,931
15RYALL GeorgeENG-47171670209€ 3,931
18CAMERON BobENG-37168710210€ 2,827
18CLAYTON MikeAUS-37268700210€ 2,827
18LANE BarryENG-36867750210€ 2,827
18LYLE SandySCO-37269690210€ 2,827
18MORENO ManuelESP-37268700210€ 2,827
18RUSSELL David JENG-36972690210€ 2,827
18SPURGEON KevinENG-37569660210€ 2,827
18TORRANCE SamSCO-36970710210€ 2,827
26CARBONETTI LuisARG-27571650211€ 2,105
26MANSON GordonAUT-26872710211€ 2,105
26RIVERO JosιESP-27271680211€ 2,105
29SOWA AdanARG-17269710212€ 1,919
30BRAND Gordon JENG07571670213€ 1,706
30CUNNING MikeUSA07470690213€ 1,706
30O'SULLIVAN DenisIRL06973710213€ 1,706
30QUIROS JuanESP07269720213€ 1,706
34CARBONETTI HoracioARG17567720214€ 1,422
34CHILLAS JohnSCO16871750214€ 1,422
34PRICE TerryAUS17272700214€ 1,422
34RALPH GlennENG17571680214€ 1,422
38GRADY WayneAUS27570700215€ 1,203
38HARDWICK BillCAN27469720215€ 1,203
38OWEN SimonNZL27370720215€ 1,203
38WOOSNAM IanWAL27174700215€ 1,203
42BANISTER GrahamAUS37271730216€ 1,064
42CAMBRIDGE DelroyJAM37172730216€ 1,064
44DAVIS RodgerAUS47073740217€ 879
44FARRY MarcFRA47076710217€ 879
44HEGGARTY JimmyNIR47076710217€ 879
44ILLOUZ FranηoisFRA47572700217€ 879
44PIΡERO ManuelESP47573690217€ 879
44VAN VUUREN SteveRSA47472710217€ 879
50BENNETT StephenENG57272740218€ 694
50JOB NickENG57272740218€ 694
52CALI GiuseppeITA67673700219€ 586
52DAHLBERG PeterSWE67573710219€ 586
52HOSPITAL DomingoESP67476690219€ 586
55BELSHAM MarkENG78064760220€ 532
56MILLER MikeSCO87969730221€ 497
56RAMAYAH MarimuthuMAS87376720221€ 497
58CHARNLEY TonyENG97476720222€ 439
58JOHNSTONE TonyZIM97677690222€ 439
58SMIT BertusRSA97176750222€ 439
61BRUNER JerryUSA107178740223€ 382
61DURNIAN DenisENG107678690223€ 382
63RATCLIFFE NoelAUS117277750224€ 347
64STEPHEN LyndsayAUS137971760226€ 324
65GARRIDO AntonioESP157876740228€ 312
66GALE TerryAUS167375810229€ 301
67STUART JebUSA207281800233€ 289
68CIPA SteveENG217678800234€ 278
69BURGOYNE TerrySCO298179820242€ 266
70METHERELL RossAUS318579800244€ 254
71WOLSTENHOLME GaryENG-17000070€
72HARRISON JohnENG000000€

South African Chris Williams claimed his maiden European Senior Tour title in spectacular fashion with a seven under par final round 64 to win The Aberdeen Brunei Senior Masters presented by The Stapleford Forum.

Williams finished second to Boonchu Ruagnkit on the2010 Senior Tour Order of Merit after a series of near misses but he succeeds Ruangkit as champion in Brunei following a dramatic final day comeback at The Empire Hotel and Country Club.

After finishing runner up three times in two seasons on the Senior Tour, and recording 12 top ten finishes last year – the most of any player – Williams admitted it was a huge relief to finally get his hands on a trophy.

"The first one is always the hardest," he said. "I've been runner up three times and close on a number of other occasions so people do start to talk about it. It's nice to get that monkey off your back.

"My last victory was in 2003 and you do wonder if you will win again. To do it against players I competed again on The European Tour – Barry Lane, Ian Woosnam, Sandy Lyle, Sam Torrance – was extra special.

"I always felt like I was capable of winning but someone would always play better than me on the last day or have a crucial putt so it's great to finally do it."

The 51 year old started the final day at The Empire Hotel and Country Club five strokes behind overnight leader Jamnian Chitprasong but a magnificent 310yard rescue approach shot to four feet for an eagle on the second hole launched his fightback.

Williams had a setback on the fourth hole when he missed a short par putt but he did not let that derail his challenge.

Birdies on the sixth and ninth holes meant he reached the turn in 35 and his title credentials were significantly boosted by four straight birdies from the 12th hole.

With victory in his sights, Williams almost came unstuck on the 17th when he had to chip out sideways from deep rough after his drive kicked left off the fairway and he then missed a 10ft par putt.

However a fearless drive to the middle of the fairway to set up a birdie on the 18th to seal a sweet first win, as Williams finished on 12 under par 201, one stroke clear of Korean Sang-ho Choi with Australian Mike Harwood a further two strokes back on ten under par.

"I used a lot of visualisation today, seeing the putts going in," he said. "When I missed the short one on the fourth I went back in my mind and holed it. Whereas in other tournaments people have played better than me to win, I just played better today.

"I thought I was going to have to shoot low today and I'm delighted to have done it."

Williams has now set his sights on going one better in the Order of Merit and succeeding Ruangkit for a second time, having captured the Thai's Aberdeen Brunei Senior Masters presented by The Stapleford Forum title. The victory and €34,690 first prize moves him up to third place on the Order of Merit behind Sandy Lyle and Peter Senior.

"Winning a tournament was definitely my target at the start of the season but the Order of Merit was too," said Williams. "Barry Lane is going to be a strong challenger and I think he'll win a few this season and Sandy Is going to play more so it will be tough. You can't take your foot of the pedal at all so it was good to get a win under my belt."

Choi closed with a 67 to finish runner up ahead of 2009 Rookie of the Year Harwood, who posted a 69. Chitprasong failed to continue the momentum he built up over the first two rounds and a closing hole double bogey six condemned his faltering challenge as he carded a 73 to finish fourth, four strokes behind Williams.

Defending champion Ruangkit was tied 11th after a final round 69, while Lyle finished in a share of 18th place on three under par after signing the same score.



Results (click on images for enlargement)




Group Photos from
The Aberdeen Brunei Senior Masters presented by The Stapleford Forum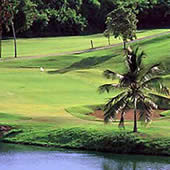 a full photo review of the day is available here.